A surge in gas prices has hit consumers and energy firms in the UK, with knock-on effects for the food industry and supplies of carbon dioxide.
Elsewhere in Europe, consumers are also facing a steep rise in energy bills, and governments are scrambling to help. The crisis has highlighted the difficulty for Europeans in funding the move to renewable energy. Here, five correspondents explain how different countries are responding.
Spain acts to curb record energy bills

Consumers' bills have spiralled here in recent months, with the cost of electricity increasing 35% over the last year and nearly 8% in August alone.
Energy prices in Spain are closely tied to the wholesale gas market, so the price per megawatt hour for consumers has repeatedly hit new highs recently.
"I was paying about €40 (£34) per month and now I'm paying around €60," said Amparo Vega, who has a newspaper kiosk in central Madrid.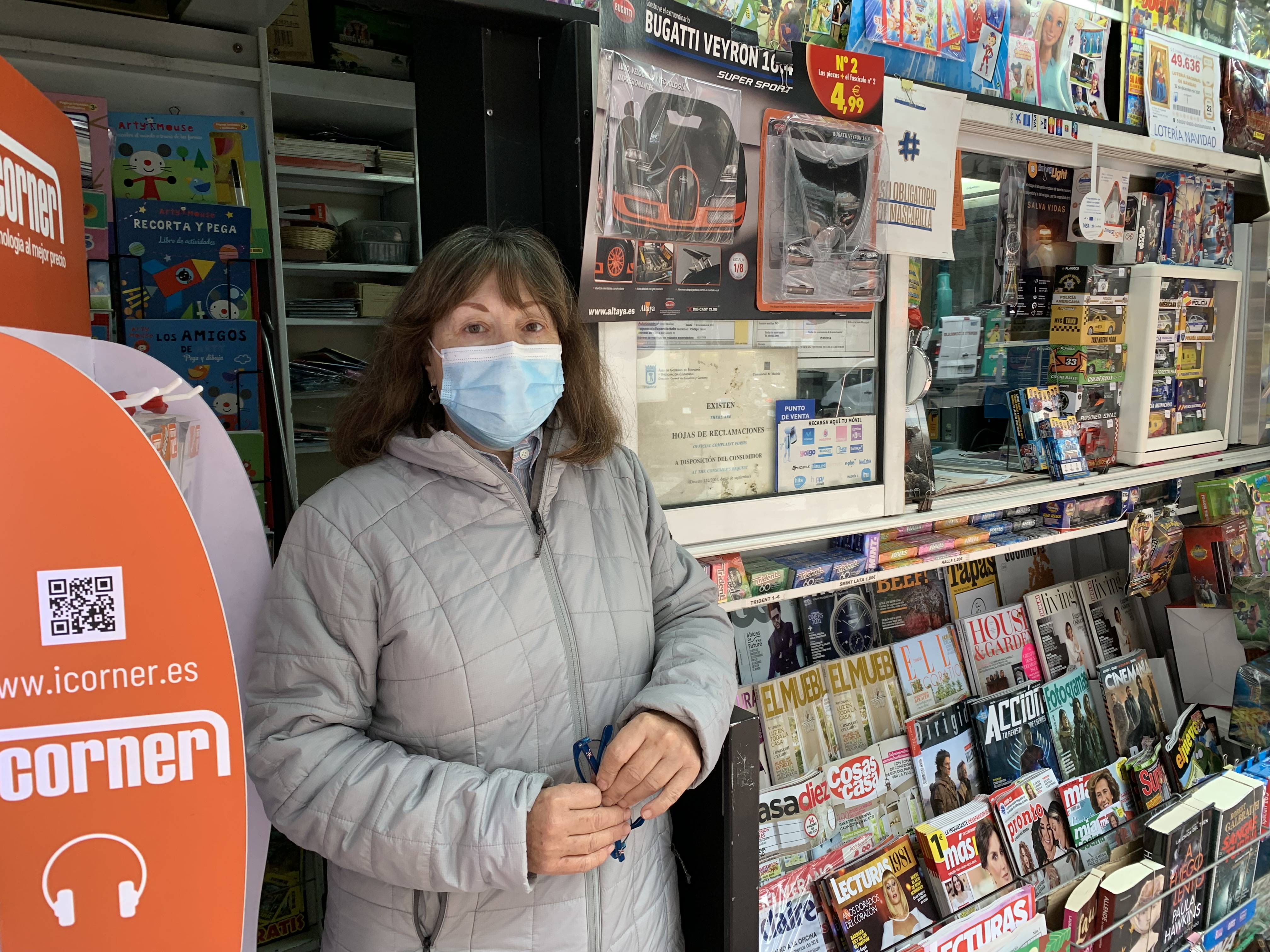 BBC
We now try and use appliances at times of the day when it's cheaper. We turn lights off and try to make the most of the daylight


Earlier this month, the coalition government of Socialist Prime Minister Pedro Sánchez unveiled a series of measures aimed at bringing bills back down.
They include tax cuts and a temporary reduction in extraordinary profits made by energy companies. The latter move has drawn criticism from the industry, although the government has clarified that renewable energy providers will be exempt.
The government says its aim is to reduce electricity bills by over 20% by the end of the year. As winter approaches, consumers such as Ms Vega hope that happens.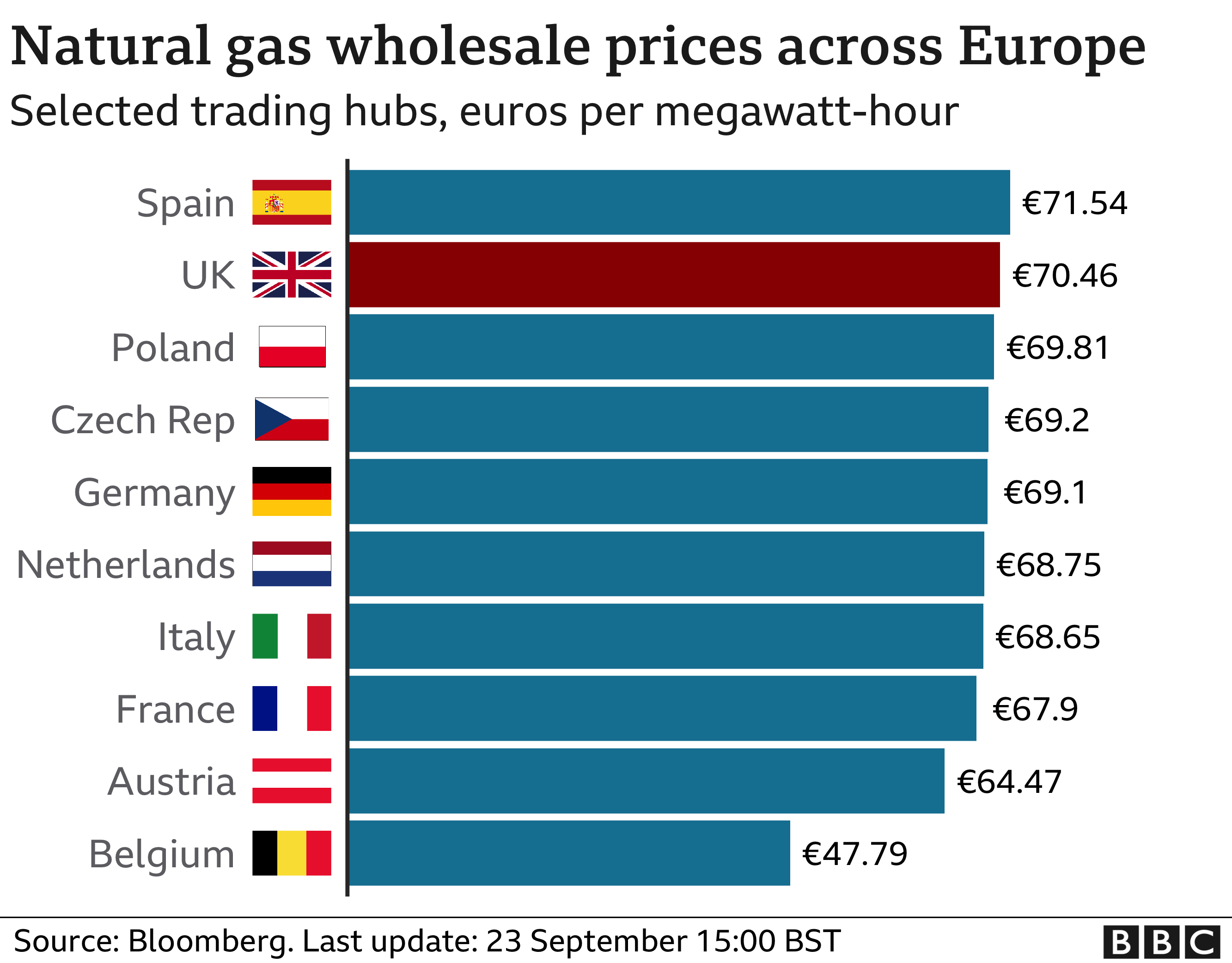 Italy's €3bn protection package

"The outlook isn't very rosy," says Michele Fiorita, taking some air outside his shop in central Rome.
"My energy bills have gone up by about 15% but I've heard they'll rise by around 40% in the next few months."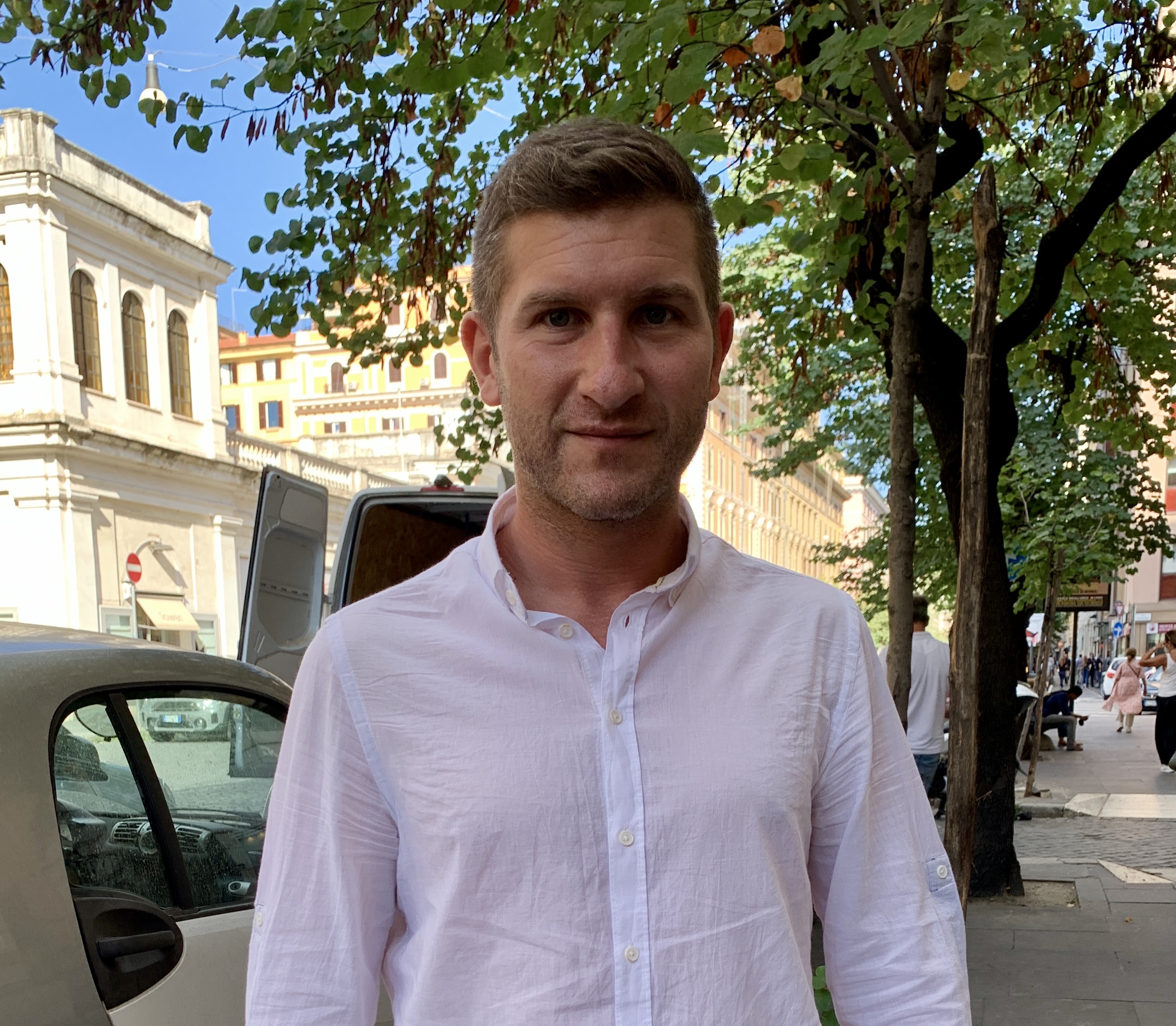 BBC
It'll change how Italian families behave: we'll have to calculate our monthly expenses more so as to save for our bills


Italy is particularly exposed to gas price hikes: 40% of its energy comes from natural gas and around half of that is imported from Russia.
So lower Russian gas exports to Europe and an increase in the price of raw materials have hit hard.
The Italian government has already spent some €1.2bn to cut the increase in energy prices for households and this week pledged another €3bn to help further in the coming months.
Prime Minister Mario Draghi says for the next three months "system costs" will be eliminated from gas and electricity bills. They're the tariffs added to bills to help fund the transition to renewable energy.
It's a short-term sticking plaster to help reduce the jump in energy prices for struggling households but removes an important financial incentive to help the switch to renewables.
Fundamentally, Italy will need to diversify its energy sources, moving away from its dependence on gas and more towards green energy. "That's surely the future," says Michele, "it's the only way to reduce costs in the long-term."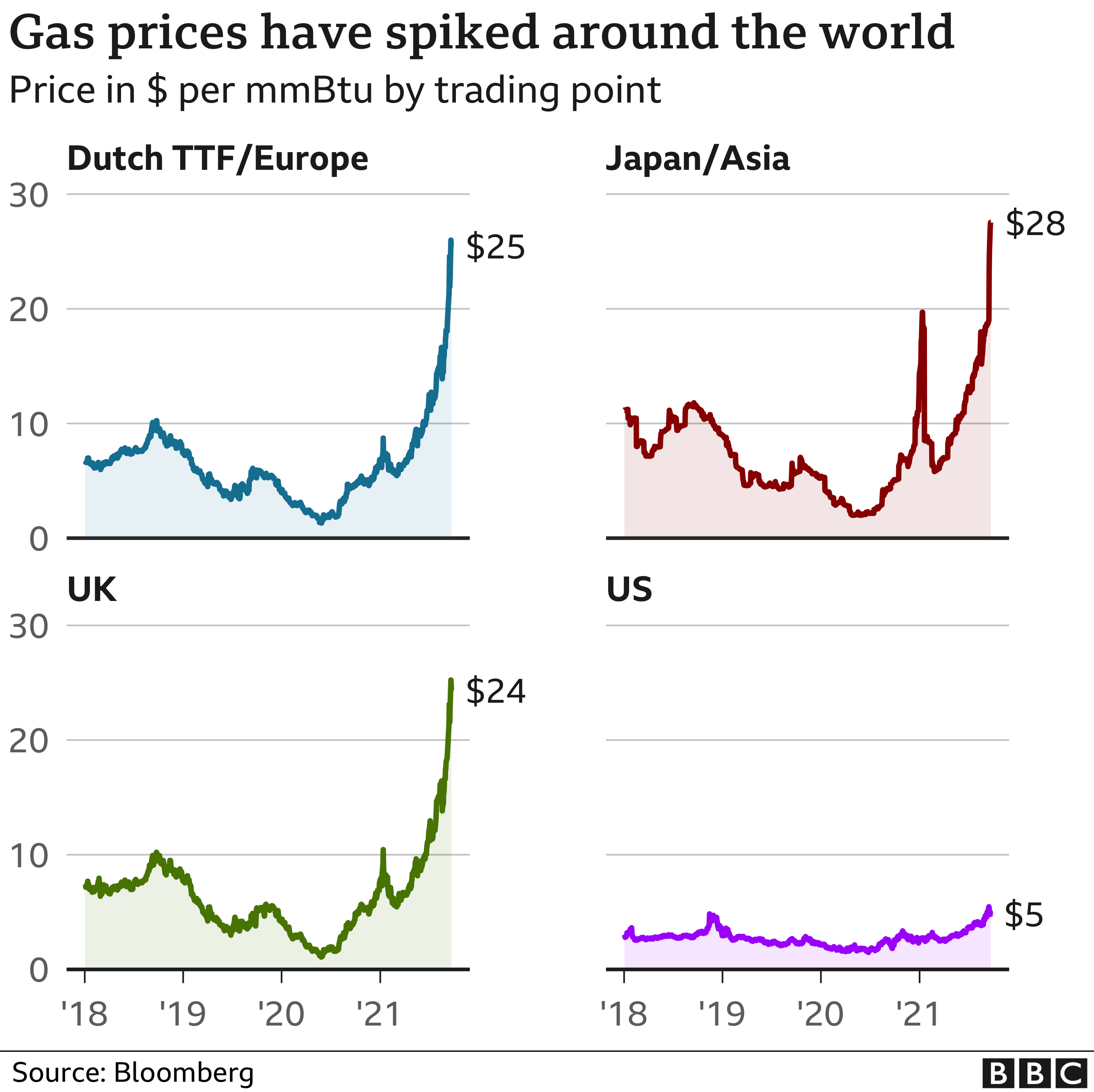 Soaring prices pose problems for EU climate campaign

As soaring energy costs present huge personal difficulties for families, they also pose some tricky politics for Brussels.
EU leaders have been busy pushing their sweeping climate plan to cut carbon emissions by 55% by 2030 – a drive known as "Fit for 55".
It's wide-ranging but includes proposals that, critics say, could lead to huge further price hikes.
Even backers of the measures quietly admit the transition to a greener economy inevitably, one way or another, hits people in the pocket. On the current crisis, the European Commission says that price rises are a combination of several factors, particularly the global surge in demand.
Increases in the price of CO2 permits under the EU's carbon pricing scheme are blamed for some of the rises, but the Commission says it's only a "small percentage". It wants to expand that scheme under "Fit for 55".
But with calls from the Spanish government for the energy crisis to be on the table at the next EU leaders' summit, Brussels is facing questions over what it can or will do to help.
Guidance is being worked on in terms of the mitigation measures member states can individually take within EU rules. But there's no sign of any significant, centralised intervention.
The more the crisis heats up, the greater the backlash may be over the EU's climate plans. However, those in favour would argue that the faster the move to a green economy, the faster member states can escape this kind of volatility.
Coal is king in Poland but gas is important

Surging European gas prices have been felt by Polish consumers because the country's energy regulator has approved three price hikes this year, raising bills by more than 20%.
But household gas bills are still regulated here, so customers are insulated from any sharp changes in market prices. Also, about half of Poland's gas demand is met by domestic production, which is typically cheaper than imported gas.
That cheaper, domestic gas is used to cover the needs of households first, while industry is mostly supplied with more expensive imports. But here again, energy-intensive Polish companies are shielded from sky-rocketing market prices because they have long-term supply contracts with a fixed price.

In Poland, coal is still the main fuel driving the economy, with gas a long way behind. That is starting to change.
The solar power market is one of the fastest growing in Europe and state-controlled power companies are planning huge investments in offshore wind.
Gas will become more important then, because the government sees natural gas as a bridging fuel to replace ageing coal plants and ensure the lights remain on when the wind drops under cloudy skies.
In Poland, the origin of the gas is a political issue. The government plans to cease its decades-old dependence on Russian gas next year and replace it with US and Norwegian gas, arguing it will no longer suffer Gazprom overcharging it for gas, because it can abuse its position as a monopoly supplier.
Norwegians don't use gas but are increasing exports

Non-EU Norway is one of the biggest producers of oil and natural gas in Europe, though very little of it is used for its own needs.
Only 1.4% of electricity is produced by burning fossil fuels and waste, 5.8% by wind power and the remaining 92.9% is produced by hydroelectric power.
Norway's Equinor energy company has agreed to allow a 2bn-cubic-metre increase in gas exports for the next year to support increased European and UK demand. Formerly known as Statoil, Equinor is two-thirds owned by the state.
While bills are not as high as elsewhere in Europe, Norwegians are not immune from increasing energy prices.
"We currently pay 750 NOK (£63) a month for energy and warm water, but in Oslo prices are relatively low," says Magnus, 26, who lives in a studio apartment in the capital with his girlfriend.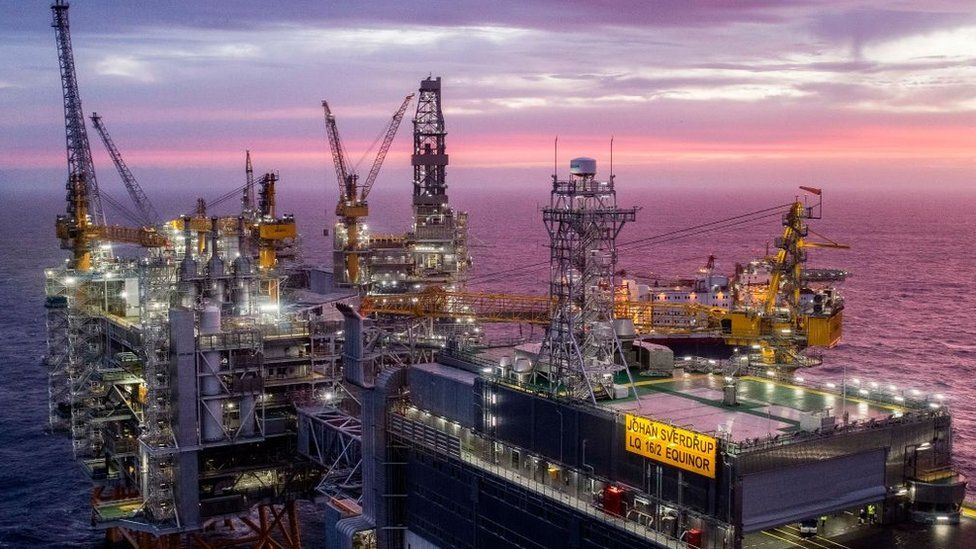 The couple are moving to a bigger flat in Bergen on the west coast and expect their bills to go up: "When you live somewhere where fewer people are, then electricity is more expensive. That's why I'm thinking of just getting solar panels."
From 1 October, Norway will be able to export electricity to the UK via a "North Sea link" of underwater high-voltage electric cables connecting the two power grids.
There have been concerns the recent UK price surge could spread to Norwegian households and industries. But one proposal to impose a tax on outgoing energy has been rejected, as Norway also needs to import energy in certain periods of the year.